THE EBOR PROVINCE FESTIVAL 2019
The York Province Festival 2019 will take place on Thursday 2nd and Friday 3rd May 2019 in Liverpool. This 2 day Festival will give you a chance to meet in fellowship with other Guild members in the largest Anglican Cathedral in the world.
 ¨ Join us in worship (Thursday)
¨ Take a tour of the Liverpool Cathedral (Thursday)
¨ Explore the city of Liverpool (Thursday)
¨ See the Metropolitan Cathedral of Christ the King (Thursday)
¨ Travel to Chester to see the beautiful Cathedral, have a tour, or visit the city and the historic walls. (Friday)
You will need to book your own accommodation, of which there is plenty in Liverpool with some great deals online. You can either eat at the Cathedral as a part of the package price, or find your own places to eat and drink.
 We look forward to welcoming you to our beautiful city and Cathedral.
PILGRIMAGE TO WALSINGHAM
14th – 16th May 2019
 Walsingham It's not all about Mary, but Mary Points to her son
 Walsingham is one of the most extraordinary villages in the British Isles. From the 12th century, when organised pilgrimage began to the "Holy House", until 1538 the village of Little Walsingham saw huge amounts of building activity including an Augustinian Priory and a Franciscan Friary and dozens of cottages; all this in response to the thousands of pilgrims (including every monarch from Henry III (c.1226) to Henry VIII (1511)) who flocked to the Shrine. In 1252 a charter had been granted to hold a weekly market and an annual fair.
 The destruction of the religious houses and the burning of the image of Our Lady of Walsingham on Henry VIII's orders should have led to the collapse of the village. But Walsingham, still the largest town in north Norfolk, continued to prosper – principally through the cultivation of crocuses for the spice, saffron. Many of the old Priory buildings were adapted and put to new use and incorporated in the 18th century building "The Abbey", a large house set in a small park. The monks' adjoining lands became the 'Estate'.
 Today's visitor to Walsingham walks round a flourishing village – though there is still a healthy degree of tumbledown. Restoration and conservation go's on apace. For a village of its size, Walsingham supports an amazing number of shops – mainly tourist/pilgrim shops, but also a mini-supermarket, a large antique shop in the old mill, assorted charity, craft and teashops plus a second-hand book shop serving teas and coffee. Copyright the Anglican Shrine
 A number of people have asked if we might have our own pilgrimage to Walsingham which I am happy to arrange on the above dates arriving on the 14th from 14.30 with first visit to the Holy House at 16.00 and following the midweek pilgrimage programme and concluding after Mass and Last visit on Thursday morning.
I know that some have concerns (myself included) about the Shrines stand on Certain issues, however this should not preclude our devotion to Mary and our pilgrimage to England's Nazareth.
A full board (Dinner. Bed breakfast, lunch, Dinner. Bed Breakfast) will cost about £138.00
So that I might have an idea of how many and who are likely to join us please send your name and address together with a cheque for £20 made payable to WCTA Ltd to me at:
Fr Tom Cameron 11 The Spinney, Hassocks, West Sussex BN6 8EJ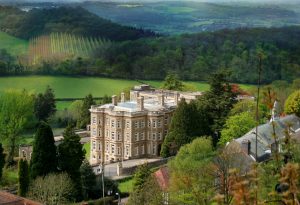 Annual Training Conference 2019
Monday 12th – Thursday 15th August 2019
Elim International Centre
De Walden Road, West Malvern, Worcestershire. WR14 4DF
CLICK ON THE LINK BELOW

TO DOWNLOAD & PRINT THE BOOKING FORM
CANTUAR PROVINCE FESTIVAL 2019
Leicester and Peterborough with Derby Branch Committee extend a very warm welcome to you all to attend this Festival which is being held on the Thursday 19th of September at the Cathedral Church of Saint Martin, Leicester.
 A taster of the program includes:
Easy access by Train /Motorway M1 – Junction 21
Accommodation will be available at the New Diocesan Hotel –
Saint Martins Lodge, Cathedral Gardens, offering 28 rooms;
other Hotels/Lodges within 5 minutes walk of the Cathedral
 Visits/Tours to include:
 The Richard III Story and Exhibition Centre, the Kings Tomb and stunning windows by Tom Denny in the Cathedral. 
The Church of Saint Mary de Castro, where Geoffrey Chaucer was married.
The Church of Saint Nicolas, the oldest Church in the City.
 Join us on Wednesday 18th  at 7 p.m. Compline in Saint Nicholas Church
Stay over on Friday 20th for a tour of Taylors Bell Foundry in Loughborough, if enough people are interested.
CLICK ON THE LINK BELOW

TO DOWNLOAD & PRINT THE BOOKING FORM
Requires Adobe PDF Reader to view. If you do not have Adobe PDF Reader click on the following link to download it: http://get.adobe.com/uk/reader/