Visit to Arundel
 The Chichester, Guildford and Portsmouth Branch Will be having a day in Arundel on the 19th June to see the Corpus Christi Carpet of Flowers in Arundel Cathedral.
We're meeting at Saint Nicholas Church at 10 for Communion and coffee, then free to explore the cathedral and town. Lunch at Saint Nicholas and finishing the day with Evening Prayer and watching the Corpus Christi procession from the Cathedral to the castle.
All Welcome.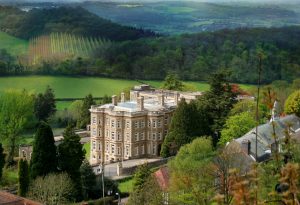 Annual Training Conference 2019
Monday 12th – Thursday 15th August 2019
Elim International Centre
De Walden Road, West Malvern, Worcestershire. WR14 4DF
CLICK ON THE LINK BELOW

TO DOWNLOAD & PRINT THE BOOKING FORM
CANTUAR PROVINCE FESTIVAL 2019
Leicester and Peterborough with Derby Branch Committee extend a very warm welcome to you all to attend this Festival which is being held on the Thursday 19th of September at the Cathedral Church of Saint Martin, Leicester.
 A taster of the program includes:
Easy access by Train /Motorway M1 – Junction 21
Accommodation will be available at the New Diocesan Hotel –
Saint Martins Lodge, Cathedral Gardens, offering 28 rooms;
other Hotels/Lodges within 5 minutes walk of the Cathedral
 Visits/Tours to include:
 The Richard III Story and Exhibition Centre, the Kings Tomb and stunning windows by Tom Denny in the Cathedral. 
The Church of Saint Mary de Castro, where Geoffrey Chaucer was married.
The Church of Saint Nicolas, the oldest Church in the City.
 Join us on Wednesday 18th  at 7 p.m. Compline in Saint Nicholas Church
Stay over on Friday 20th for a tour of Taylors Bell Foundry in Loughborough, if enough people are interested.
CLICK ON THE LINK BELOW

TO DOWNLOAD & PRINT THE BOOKING FORM
Requires Adobe PDF Reader to view. If you do not have Adobe PDF Reader click on the following link to download it: http://get.adobe.com/uk/reader/